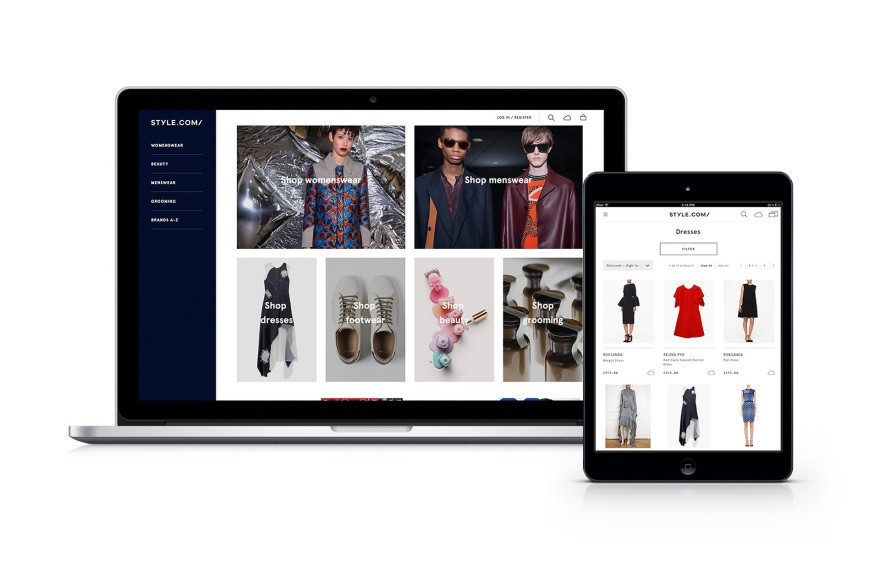 Building a fashion brand that sells abroad
Many young designers want it. Not many really succeed. The truth is, that it is hard to be both – great artist and businessman. And it's even harder to be a CTO. And many designers don't work with engineers and don't follow business data. That's why building a fashion brand is so hard for them.
That is why I've invited Matt Komorowski from PayPal to share his knowledge about how to build a fashion company that sells globally.
What do consumers want on the internet?
For 50% of online shoppers it doesn't matter where the store they buy from is located, and 49% of cross-border transactions indeed involve the clothes, shoes, and jewellery categories (source: PayPal's 2015 research). Moreover, 90% of consumers, when heading online for shopping inspiration, have no particular brand on their mind (source: Think with Google). This means a brand from anywhere in the world can make sales. Consumers are increasingly accustomed to a global market.
Mere 10 years ago, independent fashion brands had a hard time thinking in such categories. Only particular regions were enjoying considerable levels of trust. The way you could actually sell was also posing certain difficulties. In order to operate internationally, you had to have an international network of business relations, stay in touch with retailers, and have a fat wad of cash to get off the ground. These days, the store's location is of no importance, and as we learn from the development of new technologies, many of the expansion challenges can be overcome using suitable tools. So, what may help?
Why do consumers shop abroad?
Another thing that you should know while building a fashion brand is to beaware of why consumer do cross-border shopping. As PayPal's research shows, consumers shop abroad because:
73% – better prices,
67% – access to items ot available in their countries,
58% – can discover new and interesting products,
55% – websites in this country have more variety/availability of different products and styles,
49% – reputation of online store.
Get to know the market you're trying to conquer… market segmentation.
Segmentation should be taken into account in case of any type of sales. What's the clients' profile? What's his budget? How much can he spend on clothes? Where does he shop? What sites does he use? Who's the target group? As far as pinpointing the target group in your domestic market is fairly easy, things may get a bit blurry if you're trying to sale abroad. Every market is different. What may help?
Facebook Ads and Google AdWords panels – they allow you to estimate the number of people at a given location, that fit the criteria of your persona, or establish what kind of persona you should target if you want to make sales in the particular region. Besides these networks, you may want to look at Google Trends, and, if you have access to it, Google Vertical Trends.
Another handy tool is Passport, where PayPal shares sales data across various countries.
When it comes to commercial tools, you should take a closer look at Edited, which allows you to follow trends in various markets, as well as WGSN Style Trial, which helps you determine the market potential of a product.
Build trust, conquer the market, work the AGILE way.
During his presentation at GGC Fash&Tech, Matt Komorowski has discussed an interesting ue case study based on ASOS. What do they do, when they enter a new market? They develop an advanced strategy for brand growth. Some of the crucial aspects ASOS works out before expansion are delivery and potential return options, local trusted payment methods (where PayPal is one of the main options), running PR and marketing campaigns online, and reinvesting in lowering the cost of delivery and return. Having these four facets secured is critical for a successful expansion of the store into a new market and building trust among potential buyers.
Selling without a store – apps, social media, and search engines.
Selling with social media
It's time for retailers to start utilizing social media. Facebook has 1.18 billion daily users, including 1.09 billion people accessing it via mobile devices. Facebook has become one of the world's biggest countries. 600 million people use Instagram. Snapchat is estimated to be worth about $25 billion and has over 150 million users. This is a huge potential that wasn't there some 10 years ago. There are multiple startups too, trying to harness this potential. Products like Lettly, which supports selling through Instagram, are being developed, but most of all, what matters is employing influencers.
Social networks also provide tools for selling and analyzing followers (Facebook, Pinterest), or plan to introduce such features in the near future (Google, Instagram). Businesses that offer sales supporting solutions (such as, for instance, PayPal), are starting to offer options for selling products without you having an online store. This is particularly important these days, when customers keep making decisions while holding their smartphones, when at the same time, many retailers still haven't set up online stores.
Why does mobile matter?
October 2016 was the first month ever when more sites were visited from mobile than from desktop (which in practice means that users / consumers are getting more engaged with individual sites and online content via smartphones than PCs). The most recent black Friday was also the first day, when mobile sales revenue was higher than the traditional e-commerce. Sales methods evolve on a monthly basis and will surely be different some time from now.
We're used to e-commerce and marketplaces, however, it will soon be possible to sale and build a fashion brand without having a store, or working with a third party (actually, this is already being tested by Pinterest, Google, Facebook and Instagram, and PayPal is testing the option to sale via blogs). Consumers are increasingly expecting to provide less and less personal details to make a purchase. Looking ahead, all our data will be encrypted in a payment system, which will make life easier for both retailers and consumers.
Pages:
1
2