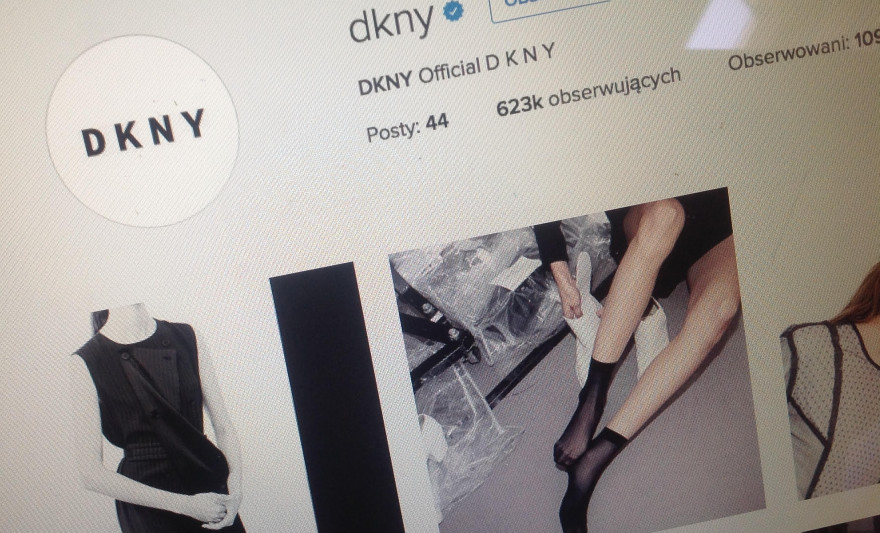 Fashion weeks in the fashion capitals are finished, so it's finally time to sum up the most interesting tech moments that happened during this magical month. While we've seen a few interesting techs this season, like drones (Rebecca Minkoff) and Virtual Reality (Tommy Hilfiger), there have been two main trends during this fashion holiday: wearables and an extensive use of social media. Let's sum it all up.
Fashion Weeks Social Media Winners
Ok, let's start with the easiest – best fashion social media campaigns during this Fashion Month. Instagram traditionally takes a great part in it. It created "The Best of Fashion Week Updated Daily by @Instagram", a feature for the app's "Explore" section. It allowed customers and fashionistas to engage with the NYFW through this social media. Users could see the updates and top picks from the New York Fashion Week S/S 16.
But how did fashion brands use Instagram? DKNY engaged its followers by the "Direct" feature. Fashion-savvy Instagrammers could share photos of #DKNYSS16 runway looks to @DKNY and receive information about the story of clothes in photos. Misha Nanoo went a few steps forward, she decided that Instagram is a place where she actually wants to show her entire collection and opened @mishanonoo_show, an account there she posted a mosaic gallery, with simple yet beautiful photos. I think she was the one who won on Instagram this season.
When it comes to Twitter, there was also a lot happening. Twitter is usually very much present during Fashion Month, especially in NYC. It's a great place for editors to put fashion comments and fresh photos. And Twitter feels fashion itself. As always "Twitter Fashion" was very active, a well worth following channel. But this year there was much more. Firstly, they organized a fashion event in partnership with New York Fashion Week and introduced fashion emojis, which appeared when users tweeted #nyfw or #fashionflock. They were also collaborating with designers and showcasing a behind-the-scenes with "Twitter Mirrors". But the most exciting thing they presented turned out to be their "Halo" feature, which had its event premiere during Tommy Hiliger's S/S 16 show. "Halo" allows users to record 360-degree videos with multi-camera devices. It's another step towards VR in marketing which is very exciting.
Talking about video and Twitter during fashion month, it's hard not to mention Periscope. A streaming app and a shiny new toy in marketers' hands. It was used perfectly by legendary British brand Hunter Original in their campaign #Beaheadliner, which reminded app users of Hunter's links to music festivals. The app allowed Hunter to showcase bands which were playing during their fashion show, like Fear of Men and Tropics. It's creative director, Alasdhair Willis, told Wonderland Magazine he was aiming to reach "a broader audience that might not traditionally engage with London Fashion Week". Hunter wasn't the only example of Periscope use this season. Brands like Desigual, Vera Wang or Ralph Lauren also used it to livestream the show and keep in touch with their brand's followers.
The favorite toy in designer's hands – Snapchat – also participated in Fashion Month. And obviously Burberry was the one who used it the most creative way. Not only by giving us a look at the backstage, but it also decided to showcase its collection on Snapchat by featuring Snapchat story, with a preview of the collection before it was shown on the runway. Burberry obviously sees potential in Generations Y and Z. Yet another interesting project – created by Topshop in partnership with Pinterest – is called Pinterest Palettes, which was a great introduction of Pinterest shopping capabilities. Pinterest Palettes are shoppable Pinterest boards, which also analyze users' boards and unearth their personal color palette using colors from their Pins, also spotting trends on the runways. The project lasted till October 8. And last, but not least, there is Tumblr, which is always very active during fashion month. This time, it decided to go far beyond the online experience and relationship with its users. For the past five years, the most popular fashion-focused users have been sent to NYFW to have a chance to document shows by themselves. This year Tumblr added something extra and created their own Tumblr bloggers meetup place – a pop-up shop which displayed a fashion collection designed by 10 Tumblr artists.
Fashion weeks were very serious about wearables
Pages:
1
2
3