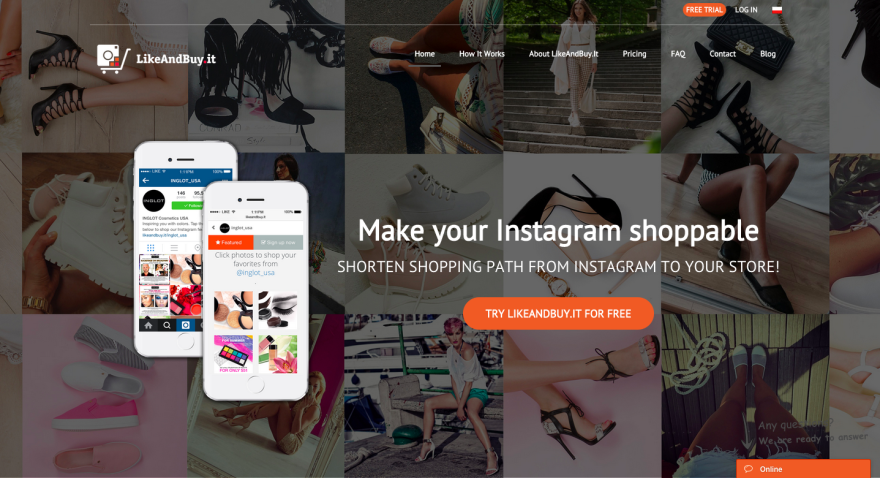 And they have been quite successful, starting with Local Heroes, a popular Polish lifestyle brand, now they have over 100 clients around the world, including luxury La Mania, which can be also found in Harrods: we decided to try LikeAndBuy.It because of the potential we saw in Instagram. Moreover our "follower" represents the typical aspirational client who has all the potential to become our main loyal client within just a few years. It is crucial to speak their language and to provide them with tools of interest to them. Therefore, not only did we decide to try LikeAndBuy.It but also to broaden our product portfolio to adjust to their needs. We want to make sure that this particular group of recipients understands that their needs are well addressed – Karolina Gadzimska explains.
One of their clients is DeeZee, which has one of the largest Instagram profiles in Poland. The company sells shoes, bringing the latest trends to customers, and has a really engaged community on Instagram – we generated a 3 times higher conversion rate compared to mobile Facebook, that means that three times more people bought something straight from Instagram than they did from Facebook. And we became the 5th traffic source on their website. What is really cool is that we were not only able to facilitate shopping for existing customers, but we also drew new customers to the store. We were 15 times more successful than their retargeting strategy. It's all proof that Instagram can bring real quality traffic to the website. – says Śleszyńska.
The Fashion industry seems like the most interested in Instagram. It's not surprising because it's a very visual tool, the first on the list before Snapchat and Periscope. It's also an app that we use on the go. We use it during lunch time or when drinking coffee. So we don't have a special "Instagram time" and in the end, we use it constantly – documenting our lives, searching through hashtags or just watching our feed. About 50% of the top 100 Instagram profiles in the USA have already tried to use it as a selling tool – with a shoppable gallery, mailing based on followers likes, or features on other influencers profiles.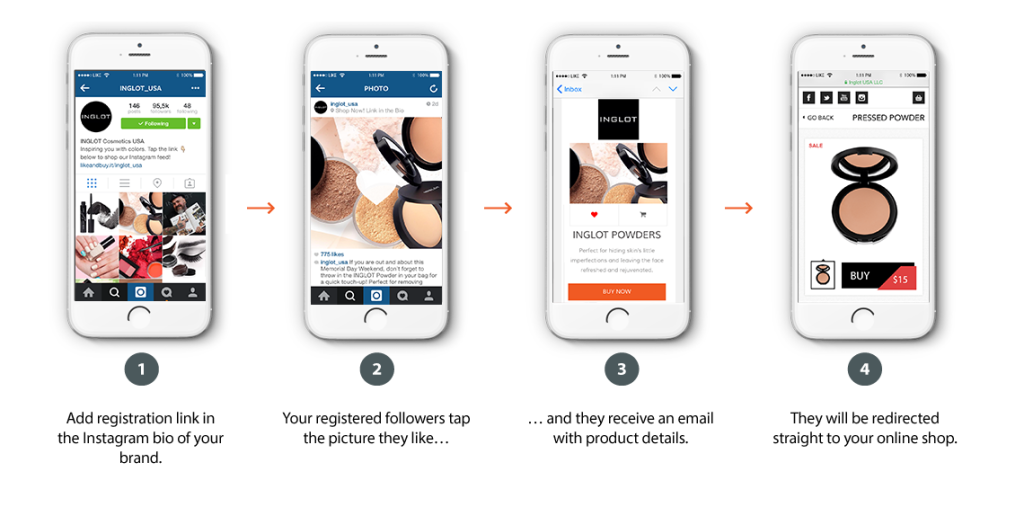 Courtesy of LikeAndBuy.It
But smaller companies are a bigger challenge, mainly in the fashion industry, especially in Poland – sometimes the main problem is a lack of tech knowledge and of possibilities that could be easily adopted from their counterparts abroad. They underestimate ecommerce and the power of analytics. What our tool is bringing is a new approach – that Instagram is not only an image building tool but also brings clients – comments Śleszyńska. So far, LikeAndBuy.It is doing quite well. They have high street brands, luxury brands in their portfolio, and also cooperate with a big beauty brand – Inglot.
Other Insta-commerce tools
Pages: 1 2 3 4