When I wrote an article about fashion startups more than a year ago, I predicted that 2015 would be their year. I was right. And I believe this trend will continue. Fashion startups are in fashion, which is good. Now we need to wait for them to mature and for the fashion industry to get used to using them.
The market today in figures
5,103 – the number of businesses active in the Fashion category on the Angel List
1,007 – the number of Angel List companies with a 'fashion startup' tag
8 – the number of businesses with a 'fashion vc firm' tag
15 – the number of entries with a 'fashion incubator' tag
a query for investors in the fashion industry returns 1,070 investors (Angel List), retail to 722 (potentially, mostly these are the same people)
Other fashion-startups facts (source Angel List, printscreen):
Companies, Investors, Followers, Jobs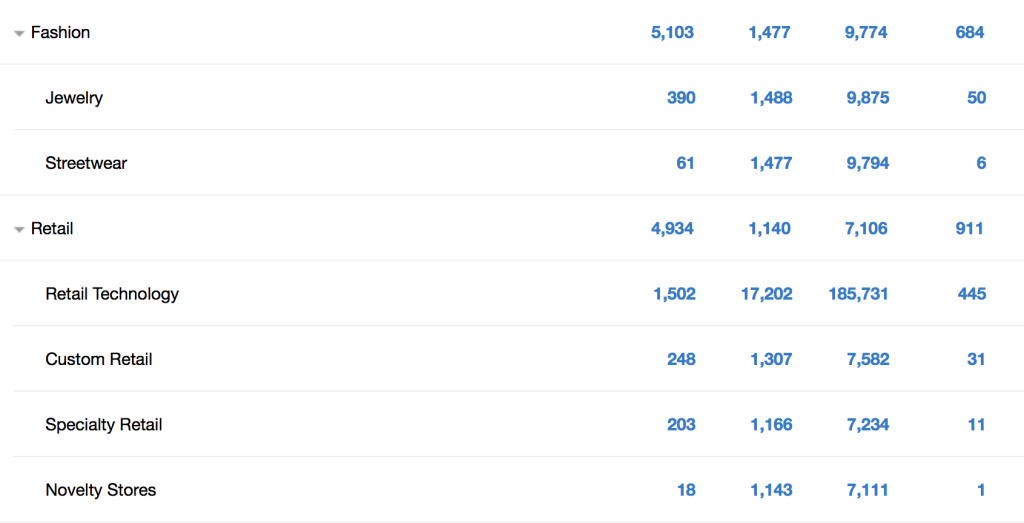 Fashion startups are in fashion!
There are other variables that prove that fashion startups are a thing today. Not only tech companies like Angel List are seeing the trend, but fashion are appreciating it too.
2015 technology conferences – WebSummit and WolvesSummit – featured panels devoted to fashion (I was a panellist at the WolvesSummit, read here why it's worth taking part in such events)
WGSN Futures Awards (previously Global Fashion Awards) in 2016 featured a category called 'the best fashion startup' – topic has to be important when such a great trendwatching agency is appreciating it!
Anna Wintour and the Metropolitan Museum are planning a geek 2016 Met Gala under the title of Manus x Machina: Fashion in an Age of Technology, inspired by new technology.
How do these data relate to 2015?
Read about the fashion startup market at the end of 2014 in this short post.
I will keep you posted about this topic in the future. Meanwhile, hope there will be even more fashion startups. And that companies like H&M and LVMH will continue to support small companies on their way of finding business models. Consequently, we will have more mature business industry, with a lot of fashion technologies on board.