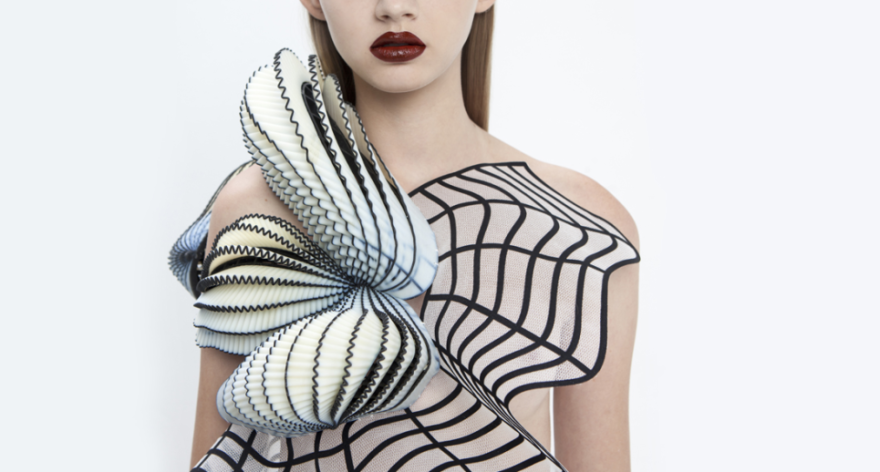 Fashion and 3D printers are still on the High Fashion level . 3D printing in fashion is one of the emerging technologies revolutionizing this industry. But it won't be introduced to the ready-to-wear catwalks for at least a few more seasons. Clothing printed in 3D is still difficult to manufacture on a massive scale.
Dresses that can't be copied
Hard Copy – a simple collection that's hard to copy
The collection, designed by 26 year old Tel Aviv designer Noa Raviv, has been partly inspired by classical sculptures (which have been copied by artists and adapted to their private visions for centuries). Similarly, the 3D models designed by Raviv are also easy to print out by anybody, but the number of stitches used to finish the projects prohibit anyone, even the artist herself, to create duplicates of the original. Indeed, though the models themselves look like they are easy to copy, the collection itself is really unique.
 
Photo: courtesy of Noa Raviv

Pages:
1
2
3