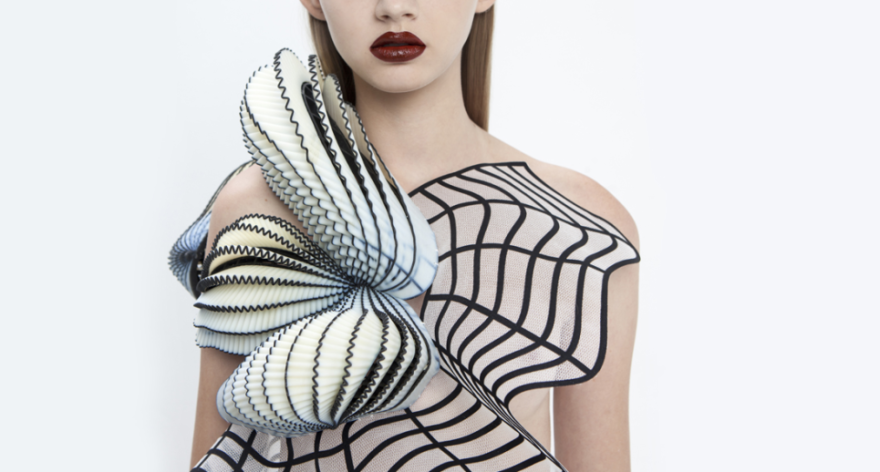 Thirdly: the price
The dress designed for Dita Von Teese cost $100K, which is an amount not every designer has access to, not to mention the consumers. You don't have to print a dress to spend a lot of money. Printing a plastic iPhone case in Poland will set you back 20-35 PLN (7-10 USD), and that's just for a small piece of plastic that fits in your pocket. The price of printing is still much too high, but it's just a matter of time.
What will speed up the democratization of 3D fashion?
Maybe it will be the laser printers like those manufactured by Sintratec, which recently showcased its second SLS printer. Printing with this technology entails shooting lasers at a layer of nylon powder. It still requires hand finishing, but it simultaneously enables the creation of complicated objects, such as chains. The printing techniques are getting better, but there's still no factories which would enable implementing 3D printing to ZARA or H&M.
If such companies decided to venture into 3D printing, they would have to change their business model in the following: they would have to offer their clients low-price 3D models for a one-time printing on the customer's printer or in the store. Such a move could eventually lead to a reduction of the cost of manufacturing clothes ( not the fabrics), but the work put into manufacturing them would shift from the factory to the consumer, which could be a risky maneuver for these companies.
Pages: 1 2 3