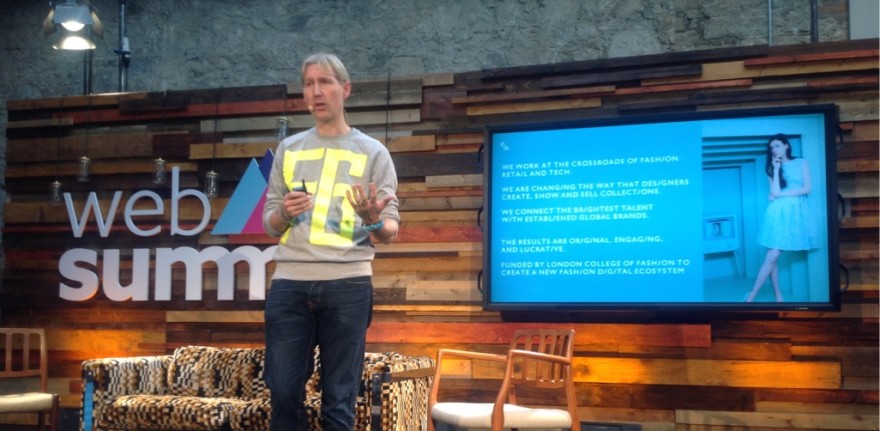 KG: Talking about collaboration, I like to use this analogy: On the one hand we have Google – which is very open for information exchange and open-source savvy. On the other hand, we have Apple, which is more exclusive. Don't you think that fashion is more like Apple right now and that times have changed and they should adjust to be more like Google. And there's a huge challenge for it to be more like Google? How to bridge this gap?
MD: The industry is super closed. It's really difficult, it's very traditional. We want to see the new generation of designers thinking differently. It's about mindset. When designers come through and begin to set up their businesses and they're really comfortable working in the digital space. There's a lot of discussion in the industry about the pressure and the way that designers have to push out huge volumes of collections, 8-10 a year. Many designers are not checking out in their duties. It's very challenging. But there's a group of designers that are thinking very differently. They were brought up with technology. When designers come through the challenge the industry will change dramatically beyond where it is now.
KG: But it won't be easy. We still have brands like Chanel which is so traditional.
MD: Yes, they are. But let's take the Louis Vuitton "Series 3" exhibition in London. They did a really good job, hiring excecuitives from the technology industry. It's a good example. These brands have to do something, we'll see what they do. Especially in the luxury industry, they want to give this experience and stay exclusive. Technology is giving access to a huge audience. And that balance is very important.
KG: Balmain is doing a good job here. They hired a really young designer when he was 24 years old and were able to transform from this very traditional fashion house into a traditional fashion house with digital power. It was very risky, but it paid off.
MD: Yes, it was very risky. But they are a good adopter of technology and social media and a way of communication that is accessible for the wider audience. And they're also using it to communicate with their existing consumers in a different way – which is very interesting. Their collaboration with H&M, that is something that luxury has started to do over the last few years. They experiment with that and give the wider consumer a taste of luxury.
KG: There are startups that allow you to buy through Instagram and some brands are building their in-house apps to use their engaged audience. Do you think that Instagram would be the next big thing in e-commerce and mobile retail?
MD: Yes, I think Instagram is giving us many possibilities. It's always had that association with the industry. I'm interested about how other platforms will begin to emerge, it's fun to see Snapchat and how luxury brands have seen it as a potential road to allow them to release content. WhatsApp as a social and commerce tool is also interesting. And again, how can luxury use that.. could be interesting. I'd just like to see they're doing more of them.
KG: What do you think is going to be the next big thing in fashion tech?
MD: My specialty is wearables. So I think if we really can make a reality of these marketing-driven projects from fashion weeks, that would be a good direction. I think there will be really big development in the next 5 years. Particularly with IoT and wearable tech that will allow brands to develop really amazing projects.
Read more…
Pages: 1 2 3 4 5