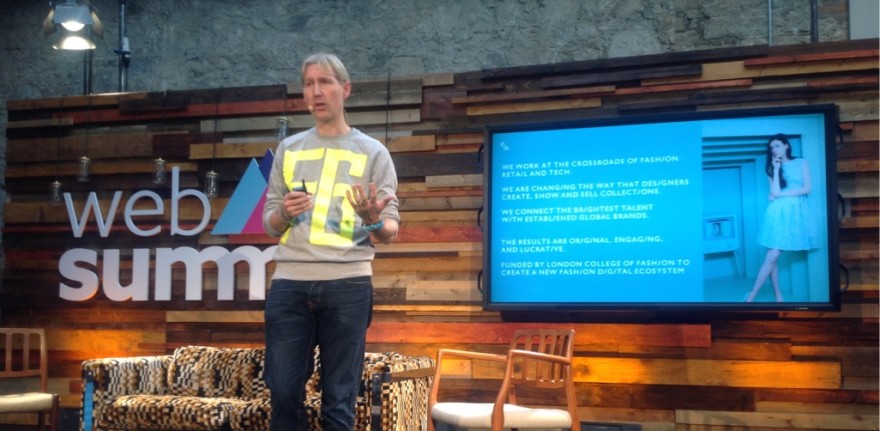 Technology in fashion is not ready to be manufactured. If you go to traditional garment manufacturers and ask them to integrate technology into their garments they will not know what to do. They have no understanding of how to integrate electronics into garments. That's why projects like Google Jacquard are so important. When this and similar technologies get popularized, it can be used by any manufacturer and any designer. When nobody sees the technology, that's what wearables in fashion will be.
KG: And how about smartwatches and smartbands. Is it just a trend or is it going to survive?
MD: Well, That's real. But I've seen many statistics which showed that people stop using wearable devices when battery life ends. And I think the key to wearable technology is the internet of things. When the environment around us is really intelligent, then wearable technology will be really useful. At this moment we're just providing data, we need everything around us we use to be connected with wearables to make it really useful.
KG: So let's talk about IoT. There are more and more companies that are actually producing beacons and other sensors. How do you see their future in retail and generally in the fashion industry?
MD: It's a problem in the UK right now, that there's no individuality. Data will be giving consumers a genuinely personal experience. It will guide them to that particular product in their size, style. Send them recommendations based on products that they bought before. There are not many retailers that are doing that right now. And that kind of information can be used in a smart way, and go beyond just push messages. Retailers can really create that sense of discovery for consumers. Connect it with their wearables. It'd be interesting to download content into your clothing, curate content based on individual locations and needs, communicating to consumers' bodies. In the end, it can be really personal and it can get really exciting.
KG: Isn't that a little bit scary for the fashion industry? To have so much personal data and not know what to do with it?
MD: Companies can have no interest in some of the data that wearables produce, but when it's connected to real live analytics – it can give interesting insights.
KG: How does London College of Fashion prepare students for this fashiontech future?
The college is taking serious steps in how digital can be integrated into teaching. This year is the first year when we will teach e-textiles. So we will begin to create a generation of designers who'll understand electronics, who'll know how it works and recognize opportunities in it. We also have a studio that specializes in 3d printing. We're bringing all these technologies and allowing students to engage with them. Collaboration is so important.
Read more…
Pages: 1 2 3 4 5