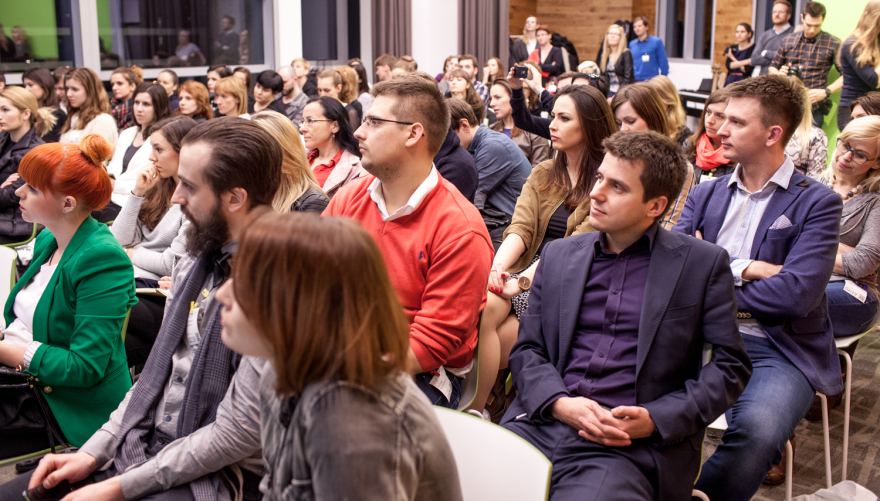 It is my pleasure to say that the blog geekgoeschic.co became the finalist of WGSN Global Fashion Awards in the category of best digital innovation. I feel that it is a great honor and motivation to work for me and all those people involved in the foregoing activities of Geek Goes Chic.
The inclusion of the finalists on the list is an incredible honor for me and a great motivation to work. I am deeply moved by the fact that WGSN – the world's largest trend forecaster saw the potential in the blog and meetups. I hope that it will help to expand the business and the influence that we are trying to have on the development of fashion industry.
Best digital innovation shortlist names are @Topshop, @Primark, @palaciohierro + @geekgoeschic congratulations guys @WGSNAwards #GFA2015

— WGSN (@wgsn) February 26, 2015
GGC was probably the first blog about the use of new technologies in the fashion around the world. Since 2011, a lot has changed. In the meantime while working in K2 I was carrying out a campaign for a number of Polish fashion, jewelry and beauty brands, such as: the Vistula group, ViaModa and the foreign Chamilia or Clarins. After quitting K2, I gave myself over to my geek half – together with friends we created Flowbox. In the meantime, I wrote a thesis about the transformation of fashion press in the era of new technologies and I have met young and talented designers.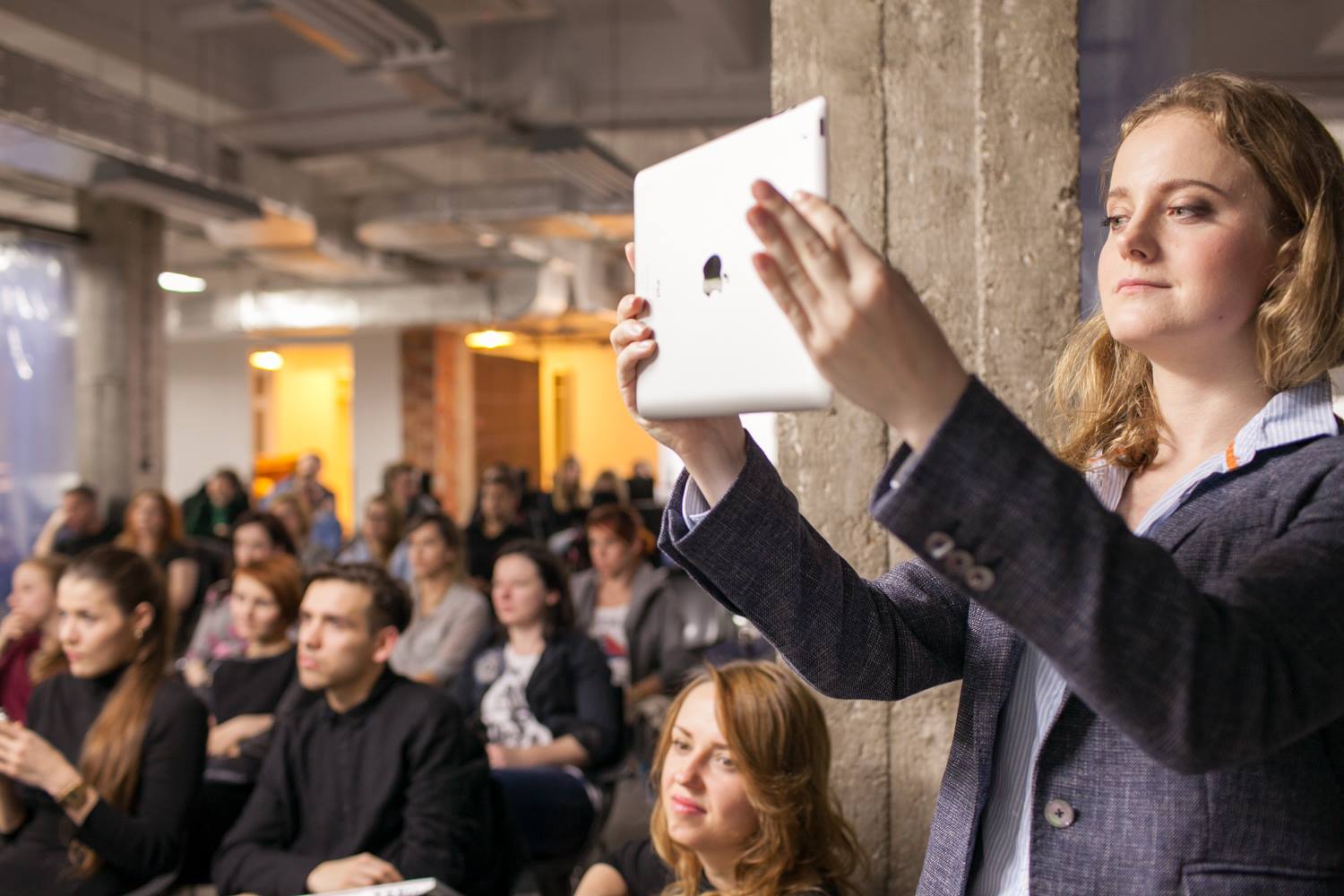 I noticed that most of them have one problem: they can not create a marketing strategy which often requires the knowledge of new technologies. I learned that fashion is at odds with the technology – more than it seemed in the K2. It inspired me to expand the activity of Geek Goes Chic. To quit the blogosphere and organize some meetups, during which the fashion brands will have the occassion to meet with the pioneers of IT and inspire themselves to create collections and campaigns that connect fashion with the latest technology. I managed to pass on the idea of meetups to hub:raum and Google so we have created a series of meetings in two Polish cities, and the blog was no longer the niche medium for the industry from the capitals of fashion.
I would like to thank those who support the GGC Fash&Tech Meetups:
Igor Krupa, who is responsible for the blog administration and deals with the technical aspects of meetings,
Andrzej Wieser who provides us with beautiful photos from the events,
John Dobosz and Filip Dębowski from hub:raum who host us in Kraków,
as well as Magda Wysocka, Paulina Idec and Anna Zmich from Google who host the events in Warsaw.
I would also like to thank the great speakers (Paulina Bęben -Edisonda, Sylwia Zdrowak – Allani.pl, Jarek Królewski – HG Intelligence, Maciek Myśliwiec – WH AGH, Gabriela Francuz – Street Fashion in Kraków, Paulina Barlik – Fashionote, Patrick Deba – Mustache.pl, Magda Kanoniak – Radzka, Magda Wysocka – Google yet again, Duke Vu – MyBaze.com, Marcin Jędrzejczak – Demish.com, Maciek Szurek – Clotify.com, Kasia Krawczyńska – Ekoteria.pl, Olga Guzik – Unikke Design, Piotrek Kłęk – Design on Top, Łukasz Łazarczyk – Zortrax)
and Kamil Łopata (COLAB), Mateusz Czekalski (KrakSpot), Michał Madura (Edisonda), Dorota Janik , Monika Synoradzka, Sylwia Dulian, Gosia Piotrowska and Karolina Kiepas (Don't Panic Poland) for all the support.
Thank you FashionBiznes.pl, Crossweb and MiastoKobiet.pl for promoting the events.
Finally, thanks to the participants for coming to meetings, smart questions and great feedback and READERS – you rox!
If I didn't thank you and you did help – thank you! 🙂