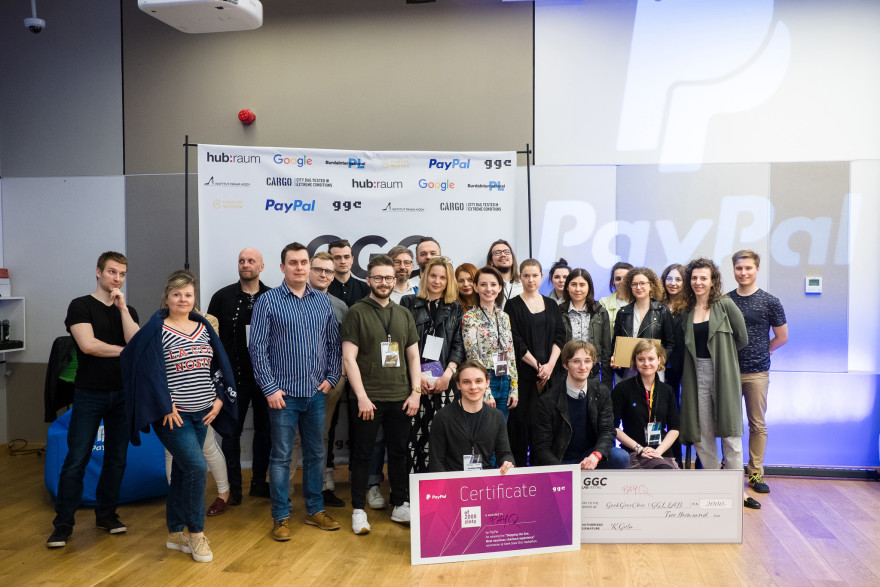 WOW! I am seriously impressed by the prototypes that were created during the last GGC LAB.
GGC LAB is a fashion hackathon the aim of which is to respond to the problems of various industries, not only the fashion one. This time we dealt with the subject of retail (recently, with the help of Polpharma we tackled "health"). This time our strategic partner was PayPal. We also partnered with: Google, hub:raum, Cargo by Owee, Instytut Prawa Mody, Campus Warsaw, and Burda International Poland. Seven interesting projects were created as a result of GGC LAB: Retail.
#buyorbye—an app that, with the strength of the community, helps participants with shopping… a sort of Tinder for retail :),
ITWG—a system connecting micro-influencers with small brands, allowing both to grow (the girls didn't even have a programmer in their team, yet they managed to create a prototype in the form of a website!),
PayQ—an app that allows people to pay for clothes in boutiques and stores without the assistance of the staff—it uses PayPal and standard bar codes which have been in use for years anyway! A purchase was made right in front of our eyes in less than 30 seconds (the team consisting of Rafał Cymerys, Piotr Karólewski and Karolina Lewczuk won both the main prize and the prize from PayPal),
Creolo—an application that allows you to try on and buy glasses using AR – Augmented Reality (exactly like the one you have on Instagram or Snapchat). Dorota Jurek, Agnieszka Pietras and Kamil Łopata received an audience award, a distinction and an award from Instytut Prawa Mody (great job! Both in terms of the prototype and from the business side of things!),
O'lorem —a system of tags and an app that allow not only for express purchases of clothes, but also for the analysis of why the clothes aren't being bought after being tried on—a Krakow-based team composed of—Gemma Hałas, Kajetan Wuttkowski, Paweł Kazimierowicz—prototype clothes were tagged and quickly purchased right before our eyes,
FoloFYT—a solution that allows customers to choose the perfect clothes, through fast, safe (personal data! GDPR!) scan of their silhouette—a very well-thought-out project,
RETAILYSIS—a solution allowing for more objective purchases of collections by fashion buyers (the team just started on Saturday and they seriously did a good job).
See the video from the Event: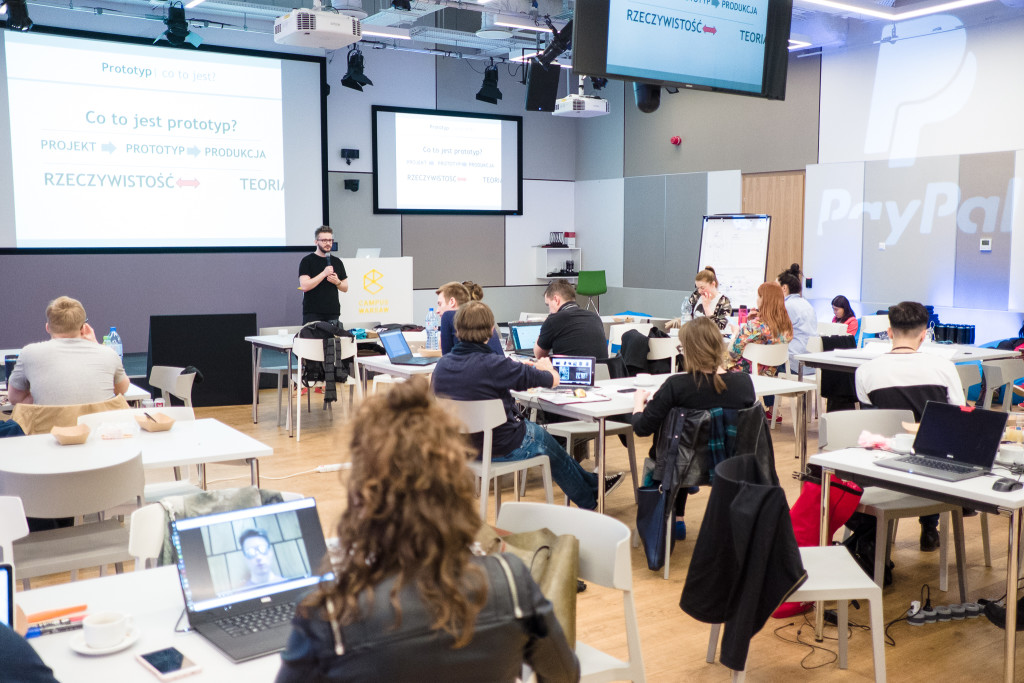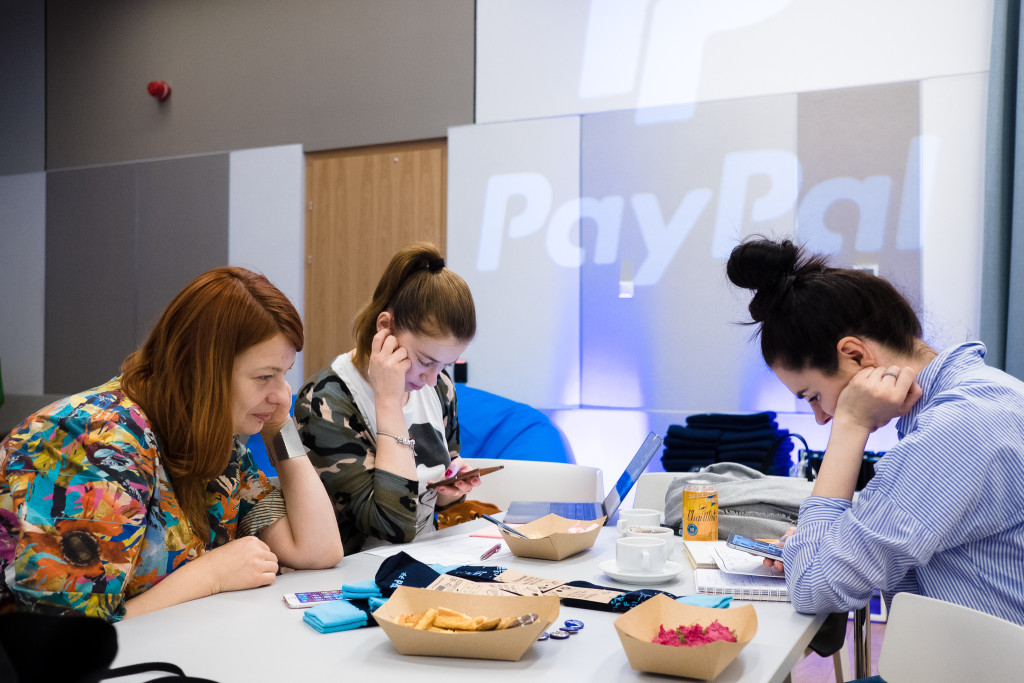 Participants developed their prototypes over the weekend of 6-8 April, under the supervision of mentors: Krzysztof Folek (PayPal),  Ercan Muskara (PayPal), Klaudia Wierzbicka (Instytut Prawa Mody / Snażyk Granicki), Krzysztof Heyda (GoMobi.pl / Grupa Tauron),  Katarzyna Solon (Gino Rossi), Bartosz Grad (@TenBartosz / Mennica Polska), Mateusz Lesiński (Polpharma), Magdalena Korol (Instytut Prawa Mody / Snażyk Granicki), Arkadiusz Szczudło (Instytut Prawa Mody / Snażyk Granicki). The event ended with Demo Day.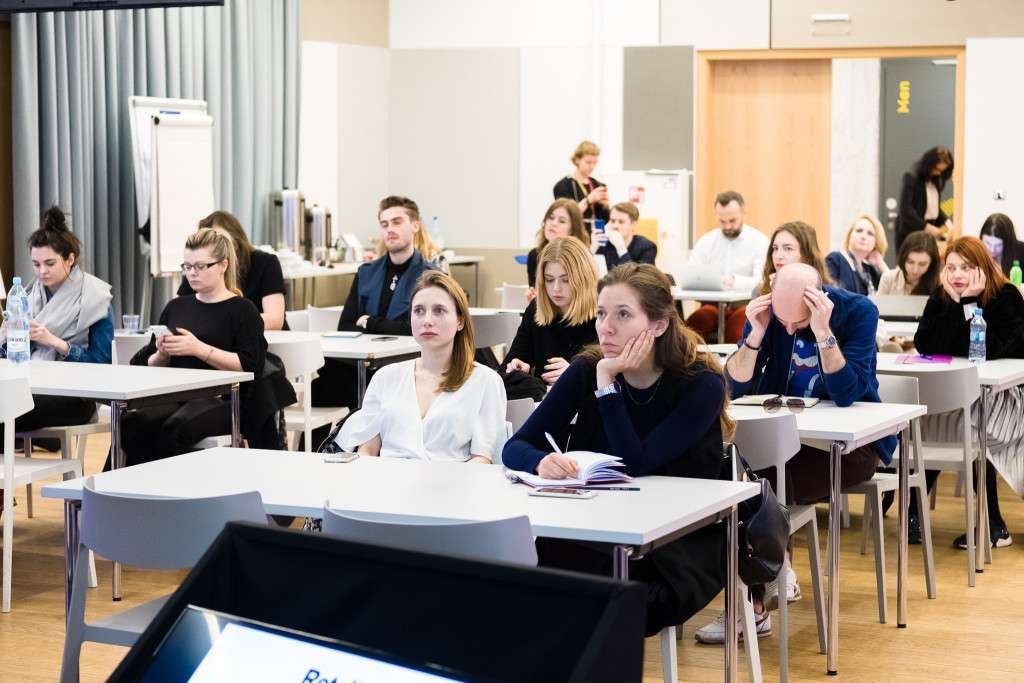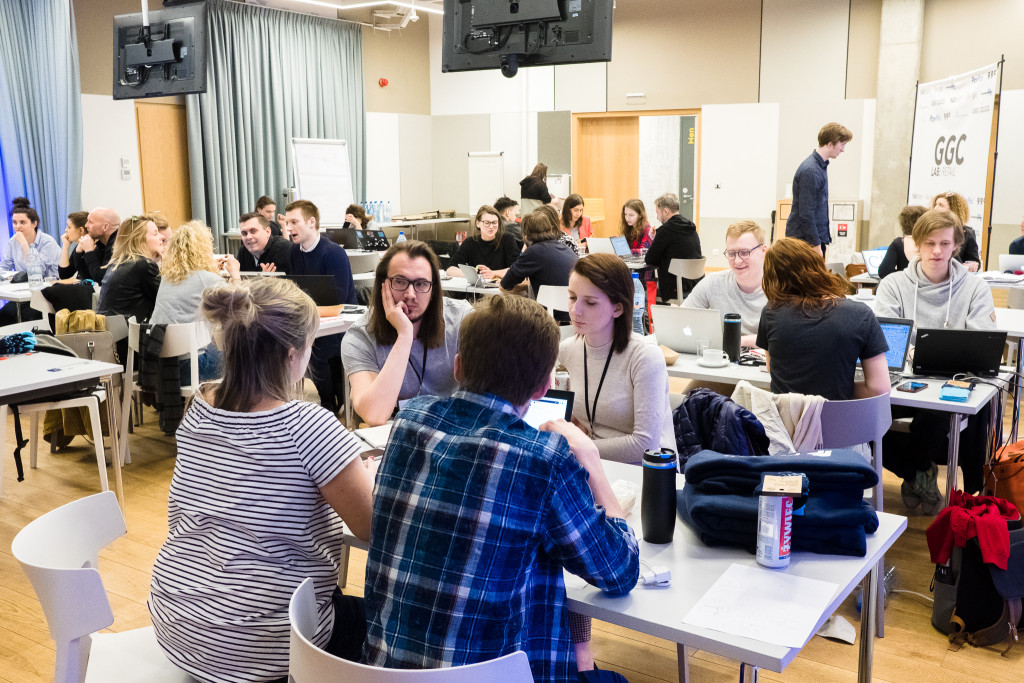 A conference during which specialists from the e-commerce and fashion industries talked about retail in the era of new technologies was also held as part of the event Maria Kozerska (Kmstudio), Krzysztof Heyda (Grupa Tauron / GoMobi.pl),  Dominika Maciejak (Skillpoint), Klaudia Wierzbicka (Instytut Prawa Mody / Snażyk Granicki),  Kasia Bronowska, Bartosz Paczyński (Content Hero),  Magdalena Urban (Urban Legend) gave speeches.
A big thanks to all participants and mentors! Good luck in developing your projects!
Special thanks to:
Karolina Buczkowska, Galina Skatkina, Zhanna Yakusheva, Ania Migacz-Lesińska, Gosia Gola-Piszczek. Magda Kubińska, Gosia Frytek, Agnieszka Hopciaś, Paweł Kazimierowicz, Wojtek Kobylański, Kinga Filipiak, Marta Kowalska, Ewa Stępień, Anna Podkowińska-Tretyn, Agata Żychlińska, Klarysa Marczak, Ula Wiszowata, Arkadiusz Szczudło, Magdalena Korol, Klaudia Wierzbicka, Adam Zuba, Kamil Łopata, Monika Naleźnik, Tomek Korwin-Gajkowski, Paweł Sobotkowski, Luke Gadek (hope didn't forget anyone)