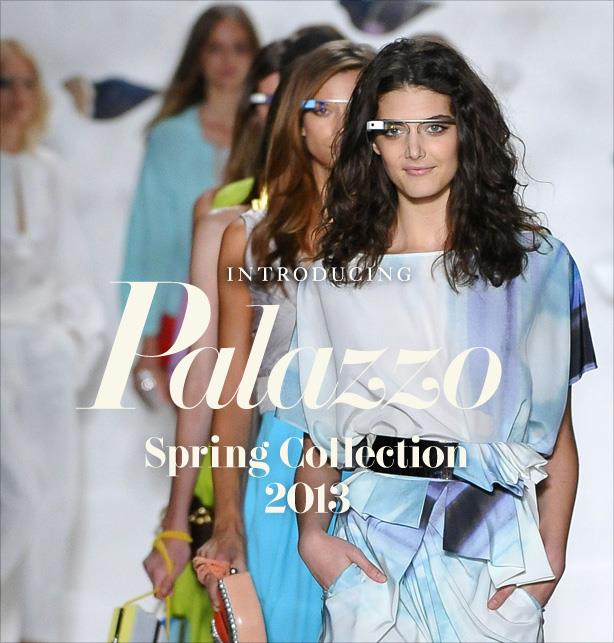 It is a continuation of my article about social media in the fashion marketing in the context of MBFW, especially NYFW. In the previous post I wrote about the benefits from such social media sites as Twitter, Istagram, Pinterest and Facebook. Today I will tell you why it is important to follow the Caroline Palmer crew, how to watch fashion shows live and how bloggers and models show us what nobody else would (even the press).
Fashion shows livestream
One can watch livestreams through both designers' or specially dedicated sites. It allows watching live what's happening on the catwalk, participating in the (online) event.
How has livestream changed fashion weeks?
Thanks to that, all Internet users can watch live fashion shows and be always in the first row. Some time ago, as Teri Agins wrote, fashion shows were very posh and exclusive and sometimes money wasn't enough to be invited. Today every person on the planet connected to the Internet can watch live fashion shows and what's happening over there. It is one of the most important signs of the fashion democratization.
Google glass was a nice and interesting experiment – Diane Von Furstenberg cooperation with Google allowed all users to follow not only the fashion show but also behind-the-scenes. The Internet giant and the designer lifted livestream on the entirely new level.
Bloggers and celebrities power
Why should you follow their profiles?
Bloggers and celebrities are the first insiders and trendsetters during fashion weeks.  They take lots of photos during the whole event, but not only capturing the future trends. They take photos of each other and are being photographed by the media. They are also the most active social media users during those times and usually first (mostly critical) reviewers.
How have they changed fashion weeks?
On the one side they hold the exclusivity of the fashion shows (celebrities), while on the second hand they are the first fashion democrats (bloggers). We owe them the livestream and the fact that designers open themselves to the Internet.
The power of fashion magazines
Why should you follow their sites?
People, such as Caroline Palmer – vogue.com editor, have a lot of work during fashion weeks. Sites, such as Vogue's, are one of the first official sources of beautiful and legal photos and videos, but above all, complete shows and professional reviews.
How have magazines changed fashion weeks?
Thanks to magazines, materials after fashion weeks are still professional and complete. Reviews on their sites and in the magazines are still considered more important that the ones written by bloggers. Websites and magazines are the most trustworthy (among Mercedes-Benz Fashion Week  site and designers' websites) source of information.