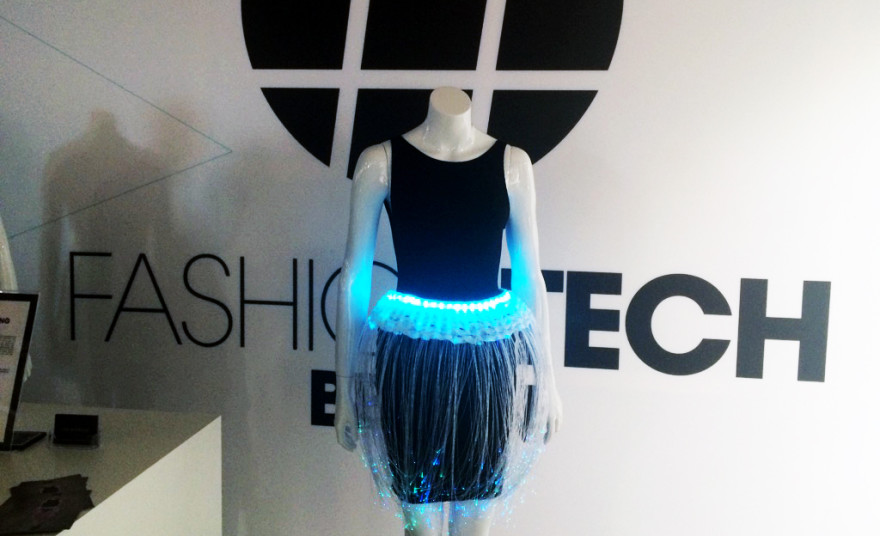 One of the few large fashtech conferences in the world which took place at the end of June as part of the fashion week in Berlin. It was a one-day conference – really inspiring. It was about the most important issues of the high-tech fashion. It is a good complement for those of you who took part in GGC Fash&Tech in Warsaw or a great first time experience for those who didn't manage to participate. Apart from the conference, the organizers prepared exhibitions on one of the floors where one could get to know interesting projects mainly from the wearables industry.
Why should the fashion industry take part in FashionTech Berlin?
If you already had the chance to participate in one GGC Fash&Tech event, I assume, I don't have to explain. If you are not familiar with the idea of fashiontech (how did you get here? :)) there are some reasons for that – the speakers during this kind of conferences speak direclty about the compatibilty of high-tech industry and fashion. During the conference you may meet a lot of creative people from that sector.
Other events I'm going to take part in the following season.
WebSummit – I would like to go there because last year the organizers created the first FashionSummit and what's more, it is probably the biggest European startup conference.
 Plus they're moving to Lisbon this year… and I have never been in that city.
Geek Girls Carrots – fashion needs women in high-tech industry. I follow Geek Girls Carrots. I have been the speaker on three meetups so far (in Rzeszow and Cracow). I'm still going to participate in this community. What I find the best in Geek Girls Carrots (of course, except for their initials :D) is that the initiative works all over the world and that's why the community is really huge! Girls are doing a great work!
GGC Fash&Tech – I'm fighting over the organization of the next season of #ggcmeetup …..keep your fingers crossed because it's really hard. However, if everything goes well, we will regularly keep creating the #fashiontech community.
Pages: 1 2 3