About
Geek Goes Chic – blog about fashion startups,  IT, wearables and marketing. Everything that helps you and your fashion brand to make a better job in the industry. Technology can help you to sell more and be more creative. It also can save you a lot of time and money. And this blog delievers you everything which is connected to fashion in the digital age!
My name is Kasia Gola.
I'm IT and fashion observer, business and marketing strategist, so..Here I'm going to show you where fashion meets technology, social media and marketing. Im a founder and organiser of GGC Fash&Tech meetups, where we discuss fashion and technology issues and invite guestes from: Google, Chanel, Estimote, Zortrax, Zara, Elle.pl and more. My blog has been shortlisted to WGSN Global Fashion Awards 2015 for Best Digital Innovation.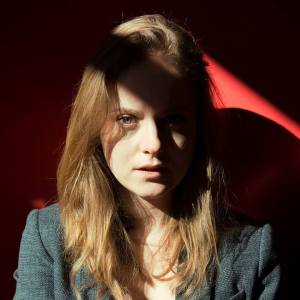 I'm a photographer and also co-founder at Flowbox, where we designed world's first functional programming language with two interchangable representations – visual and textual. Before that I've been working as Project Manager at K2Search (part of K2, Warsaw, Poland), a leading, Polish marketing agency. Few years ago I have managed of about 40 talented people at the Student Research Group MediaFrame and organized projects as: Artbuzz (conference about 2d/3d graphics and IT), KrakJam'11 (Polish edition of Global Game Jam), KrakSpot (barcamp about the new media), Animotion'09 (national animation contest for students), KrakOpen'09 (team programming challenge). I feel that it was one of the most amazing experience ever. I am also lucky to be one of the people who shaped KSAF – Students' Photography Agency as it is now, and it is currently one of the most recognizable Students' organization in Krakow. During studies I met many great young people, who co-created my life philosophy which is: to infinity and more. I graduated from Sociology and Multimedia Communication (AGH, Krakow). My B.A. thesis: image of women who read Vogue magazine in: Russia, France, USA. Master thesis: fall or evolution of fashion journalism (based on Vogue and Vogue.com example). Afterhours I like to engage in worthwhile initiatives, which practically consume a lot of my time. But give a lot of energy in return.
In the end of the day I am keen on reading and writing about culture and IT convergence, and technology in fashion industry seems to be my favorite topic. I really delight in reading Vogue magazine, which is obviously much more than just a magazine :).
I laugh a lot. A lot, a lot.